Who we are
Leader of the mechanical tarp system industry
PREMIUM MECHANICAL TARP SYSTEMS SINCE 1998
Mr. Réal Royer, founded E-Cargo Tarps Inc. in 1998 in his native Ville-Marie, Quebec. He then moved his business in Saint-Hyacinthe in 2005. Due to the popularity of his tarping systems, an enlargement of the head office, the plant and the installation center was required in early 2008. E-Cargo Tarps now houses an area of more than 140,000 square feet.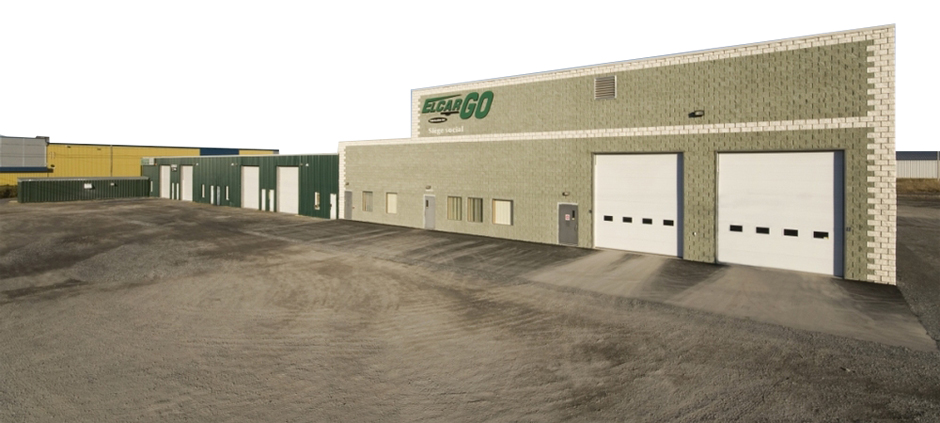 E-Cargo Tarps designs products to transport all types of bulk materials such as chemical products, agricultural products, waste, hazmat, all this while abiding by the laws and regulations governing the industry. As a member of the Specialty Vehicles and Transportation Equipment Manufacturers' Association (AMETVS) and of the Aluminum Research and Development Centre of Quebec (CQRDA), E-Cargo Tarps strives to develop safe, economical and easy to use products to meet its customers' specific needs.
The year 2010 was proven a pivotal year for E-Cargo Tarps. First, we created the Eco Environmental Program which was the outcome of the fuel economy tests performed by the independent firm FPInnovations, during Energotest's 4th edition at the Transport Canada facility in Blainville, in September 2009.
The tests were conducted on uncovered open roof trailers, and then covered with E-Cargo Tarps's mechanical tarp systems. Results showed a 14.93% fuel economy with the covered trailer, in comparison to the uncovered one. That same year, E-Cargo Tarps also launched a new electrical operation system with emergency manual mode, a product known as the 541-EM. The best of both worlds!
For Mr. Réal Royer and his team, the year 2010 was far from over!  April was highlighted with the official launch of the awaited Multi Flip 651-MF system, a brand new mechanical tarp system for tipping trailers. The system works from the front to the rear of the trailer, providing for a fully uncovered trailer and making possible conventional loading from any side and even from the rear. The results of this product showed an 8.80% fuel economy performed by the independent firm FPInnovations, at the Transport Canada facility in Blainville, in September 2010.
As if those three big announcements for 2010 wasn't enough, E-Cargo Tarps also announced that they were now an authorized dealer for Aero's 'Roll-Tite' system. This agreement enabled E-Cargo Tarps to address the general transport market with this retractable tarp system.
E-Cargo Tarps: The Best in Mechanical Tarp Systems!